How to Start a Food Blog and Make It a Success ! Welcome to food blog school ! 🙂
Did you know you could have your own awesome food blog in about 5 minutes ? No really, you can !
Start and grow your food blog with Food Blogger Pro
I will show you how to Start a Food Blog like this one to share your family's cherished recipes, but the information here also applies to how to start a Fashion Blog to express your style, and how to Start a Travel Blog to document all your adventures. And even how to start a most loved Mommy Blog to share your experiences and fun tips with other moms. You can also apply this information to how to start a Blog for Your Dog ! I love my dogs, Peluci and Tesla are starting their own blog too, keep your eyes peeled!  
To Start a food blog is actually a very easy process and such a wonderful way to connect with other people in your business and even start your own online store. 
You do not need to be a savvy computer geek and do code in order to maintain a beautiful food blog and have a wonderful creative outlet for yourself. Here is the most simple step by step guide on How to Start a Blog In 5 Minutes + get a FREE Domain. 
Disclosure: Please note that this page contains some affiliate links, If you purchase any products or services through them I will earn a small commission at no additional cost to you. Thank you for supporting this blog ! xo's
How To Start A Food Blog 
1. Get a Domain Name + Hosting ! BlueHost gives you a FREE domain at sign up for one entire year. Check to see if the domain name you want is available in the window below.
2. Install WordPress. I've been using WordPress since day one, it is the most popular, user friendly blogging platform in the world + it is FREE once you sign up with BlueHost. Technically challenged ? NO PROBLEM!  BlueHost will install WordPress hosting for you !
3.  Make it Beautiful and Search Engine Optimized with Premium Beautiful WordPress Themes. Choose a theme that you love, a theme that reflects your personality and vision, don't be afraid to be different than everyone else, that's where the magic happens ! Elegant Themes has a wonderful beautiful variety to choose from. WordPress.org also has plenty of free available themes you can browse as well.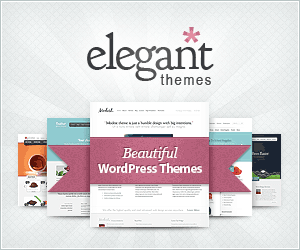 4. Build Your E-mail List ! Highly Important ! This is how you will be able to connect and nurture the relationships with your readers, they will be the ones promoting your blog and spreading your amazing content on social media ! I use MailChimp for their user friendly, easy to use set up + it is FREE up to 12000 e-mails and 2000 subscribers ! Let's do this !
There are so many elements involved with food blogging. But before you start a food blog of your own , you need to honestly ask yourself the most important question about it: Why am i doing this ? If Passion is your answer then you are good to go, and most likely will become successful at it.
If your answer is more along the lines of becoming rich and famous, then you need to look at it as playing the lottery. Your odds are about the same.
In this article I will share with you all the things I have learned so far about food blogging, and how you can apply them to your own journey as a successful food blogger.
I will let you know from the very start: There Is NO MAGIC SAUCE ! Regardless of whatever anyone tells you, there is no trick to making it overnight. Unless of course you already have a lot of money and you can afford your own PR person and have an advertising budget of at least $50,000. But then you wouldn't be reading this in the first place.
So for the rest of us in the real world, there are certain steps you can take to put yourself on the path to success as a food blogger. There isn't just one way of doing things regardless the business you might be in. What worked for you might not work for me and vice-versa.
Like in algebra,  there is a proven formula in food blogging that will help you line up your food blogging ducks in a row. And not to burst your bubble, but that formula involves lots of hard work and dirty dishes and very late nights doing computer work until you have blurry vision just like Yours Truly -Florentina
Are you still interested ? Great ! Now let's peel the layers of this food blogging onion.
#1 Secret to Successful Food Blogging: Do Not Compare Yourself. Comparison is the thief of joy and food is very subjective. If you love it, just stay confident that someone else will love it as well.
With that state of mind you are ready to learn how to start a successful food blog and avoid all the traps I've fallen into before. Like buying every single thing the big food bloggers suggested, believing that was my answer to success. I assure you, it is not.
There are some basic steps you will need to take, like buying a domain and hosting as mentioned above. A beautiful theme that reflects who you are, and investing in your readers by having a professional email list and capture form set up. But everything else, all the gear and props, you really don't need any of it.
This entire blog is done with my iPhone, no special gear or props. I use some of my grandpa's old bowls, and whatever rustic surface I find around the house, or just make your own. Depending on your style you can just invest in a marble pastry board and shoot on that all the time. Easy !
Once you are all set up with WordPress there are a few plugins you will need to make your food blog run properly.
Free Plugins
Easy Recipe – This plugin presents your recipe to the reader in a beautiful format, and most importantly it has all the SEO schemas that Google requires from recipes. You want to make Google happy with your food blog, it is just the way it is.
Akismet – the best way to protect your blog from spam
Google Analytics by Yoast
Jetpack Extras by Barry Carlyon
VaultPress – protect your content, themes, plugins with realtime backup and automated security scanning
Wordfence Security – Anti-virus, Firewall & High Speed Cache
Wptouch Pro – the easy way to create great mobile experience for your readers and make Google happy !
Creating Recipes
We all love this delicious part of creating recipes and being a little Foodie Picasso as I often call myself. That's why we want to start a food blog and be successful at it.
But, this is where we need to pay attention. If we want Google to send us some of that recipe traffic, we need to follow the rules.
Food blogging and recipes are one of the most competitive niches on the internet. Welcome to the party ! Yes you will be competing with the Food Network, and Saveur and BHG just to name a few. But don't let that stop you from starting your very own successful food blog.
There are certain steps you can take t make sure you get a piece if the pie as well.
#1 Create Quality Content. Original content of at least 300 words and include at least 2 original photos of your own.
#2 Use google keywords. The secret with keywords is to reach for the low hanging fruit. In a nutshell, don't even dream of trying to rank for the keyword " Recipes " and this is why: There are over half a million searched a month for "recipes", a highly competitive keyword that you and I have no chance to go for. Just look at that screenshot: 
Instead go for something within your reach, like "Easy Greek Recipes" a low competition keyword with only 1000 monthly searches. Now that is a niche you can dominate. Do that 100 times over and look at what you can create.
Sign up for a free Google Adwords account which is Free. Go into the Keyword Planner and type in the keyword " Recipes" . Select your product category as Food and your targeted country. Get Ideas !
Promoting Your Recipes
#1 Email List
This is why I told you it is so important to invest in your e-mail list from day one. Those are your most valuable readers that will come back to read your recipes and that trust you with their email address so you can send them your recipes. That is Priceless.
This is why you want to do it right from the start, Mail Chimp is the perfect way to create an easy beautiful newsletter that gets delivered in a proper format to your readers. Best investment for your food blog !
#2 Using Social Media
As a food blogger without a $50,000 advertising budget you must learn how to use free Social Media promotion. The most important platforms in this case would be:
Pinterest   – to get your recipes seen !
Facebook – to share yoyr recipes in Sharing Groups
Twitter – for connecting with your readers
Instagram -just because it is good to have a presence there.
Tough you should have a presence on every social media channel to create branding for your food blog, if I were to pick only 2 of them to focus on, they would be Pinterest and Facebook, because they give you the best ROI for your time and work invested.
Facebook Groups
How to Properly Share your recipes in Facebook Groups.
Upload the recipe photo with a description on your blog's Facebook Page with a link to the original recipe on your blog. Post recipe!

Copy the description and link from the posted recipe on your Facebook page and Click the Share Button. From there you will select "Share in groups" and type in the name of one of the recipe sharing groups you are part of. Paste the copied description and link of your recipe and click Share.
Only share in Facebook groups you are a part of, and make sure to follow the groups rules. You can join my Facebook recipe sharing group Boss Lady Recipe Sharing, and from there join all the recipe sharing groups listed in the Docx. 
Pinterest
     1. Get Rich Pins enabled on your food blog.
     2. Create a Blog Board where you will post every new recipe from your blog. This should be the first board people see when they land on your Pinterest Page.
     3. Join Group Boards to promote your recipes to a new demographic. Go to www.PinGroupie.com to find boards in your niche and ask for an invite.
Food Blogging Resources
In the beginning stages of your blog your focus should be on creating quality content and growing your readership and then on how to start making money from your food blog. Here are some great resources to get you started.
How To Drive More Traffic To Your Blog from Forbes.com 
12 Untapped Sources of website Traffic from Forbes.com
How to Get Sponsored Posts Opportunities